October 14, 2005
Sarasota Opening of the Movie "Elizabethtown"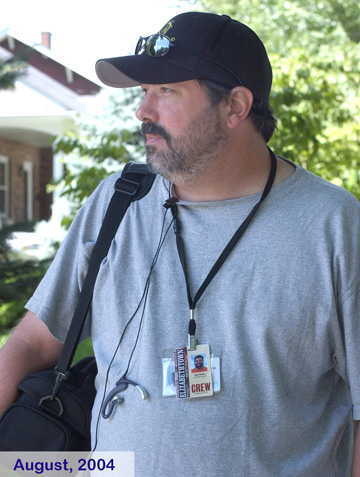 On October 14, 2005
the long-awaited movie:
"Elizabethtown"
was finally released to the avid fans of Cameron Crowe, Nancy Wilson, Orlando Bloom, Kristen Dunst, and of course Andy Fischer, the movie's Associate Producer.
Andy has been with Cameron Crowe since "Almost Famous" and through "Vanilla Sky."
Andy's Sarasota fans decided to have a "premiere" of their own, on opening day. The saga begins below.
Left: Andy watching a scene unfold, in Louisville, Kentucky.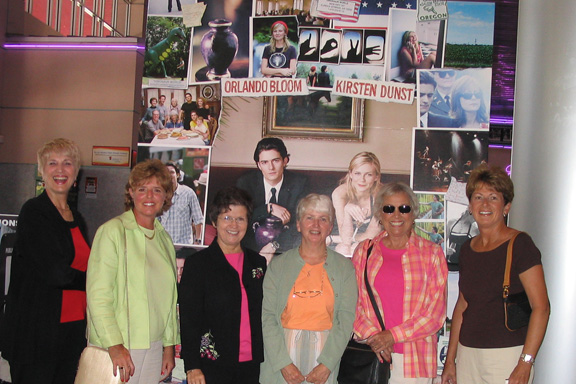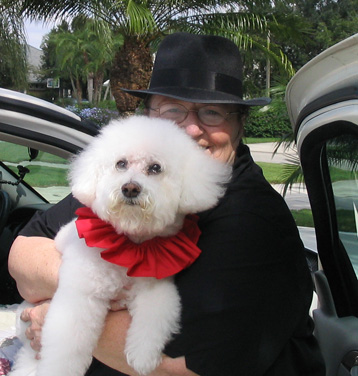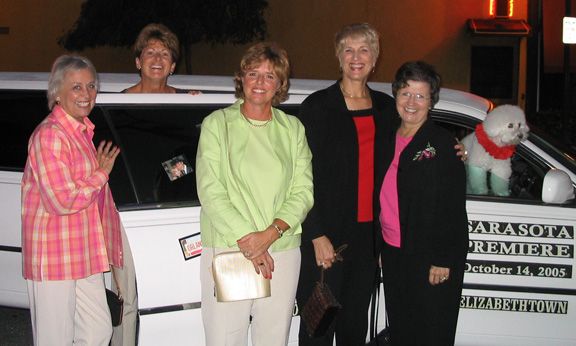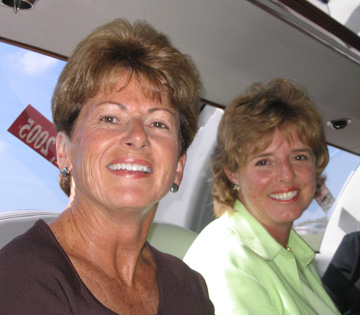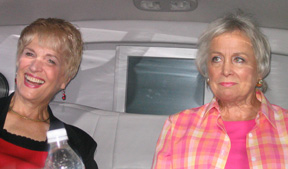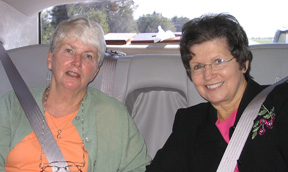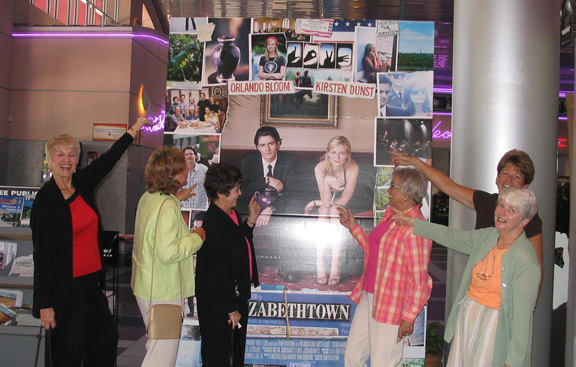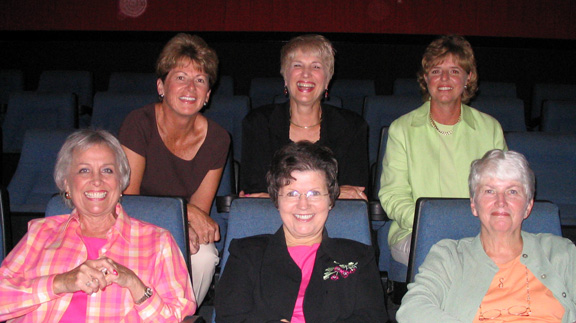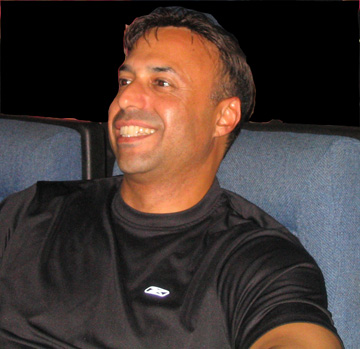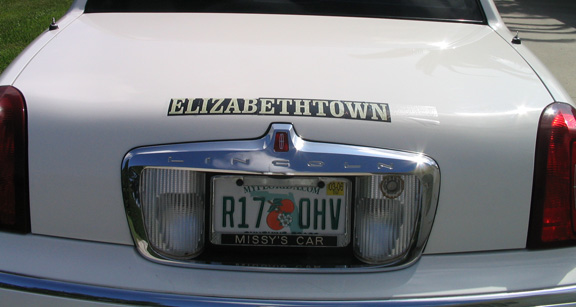 Above: car ready for the trip to the theater. Lots of people saw it on the way and waved.
Left: Captain of the ship, Jeanne Harris with her navigator Missy Johnston.
Fellow Travelers for the show: BeeCee Johnston, Nancy White, Sue Hokamp, Ruth Johnston, Cherie Luetzow, and navigator, Missy.
In the car, sharing cookies and sodas: Nancy, Sue, Ruth, BeeCee, Shan, and Cherie.
At the theater standing near the "Elizabethtown" poster, the ladies attending the Sarasota opening. First serious, then not.
In the theater: Nancy, Ruth, Sue, BeeCee, Cherie, Shan, ready for the movie to start.
Mike Vega, theater patron and friend, stayed to the last credit. Seen on the way to the last credit, Andy Fischer's credit.
"Elizabethtown" — THE END.